Filmmaking with John Boorman
In October 2018, the Irish Film School delivered its first filmmaking course in Dublin at The Lir Academy. The course took place over 5-days and was developed and led by award-winning screen writer and director John Boorman. The programme covered the essentials on how to bring a film from script to screen and John was supported in his delivery by guest speakers and instructors from within his network - Kieran Corrigan, Ronan O'Leary, Michael Dryhurst and Seamus Deasy.
John Boorman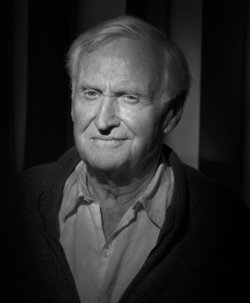 Director John Boorman

John is best known for his feature films such as Point Blank, Deliverance, Excalibur, The General, The Tailor of Panama and Queen and Country.
John has directed 22 films and been the recipient of 5 Academy Award nominations, twice for Best Director (for Deliverance and Hope and Glory). He is also credited with creating the first Academy Award screeners to promote The Emerald Forest. John received the BAFTA Fellowship for lifetime achievement from the British Academy of Film and Television Arts.
John is a Director of Merlin Films, a leading independent Irish film production company. Merlin Films has been involved in the production of numerous major feature films for international markets since its inception.
At Merlin Films, John has worked with international talent for over two decades, including Samuel L Jackson, Pierce Brosnan, Kim Cattrall, Brendan Gleeson, Ewan McGregor, Richard E. Grant, Jamie Lee Curtis, John Hurt and Jon Voight.
John is a published author and has been a contributor and editor to numerous editions of Projections, a series of books published by Faber & Faber (UK) which presents filmmakers reflections on their craft.
Kieran Corrigan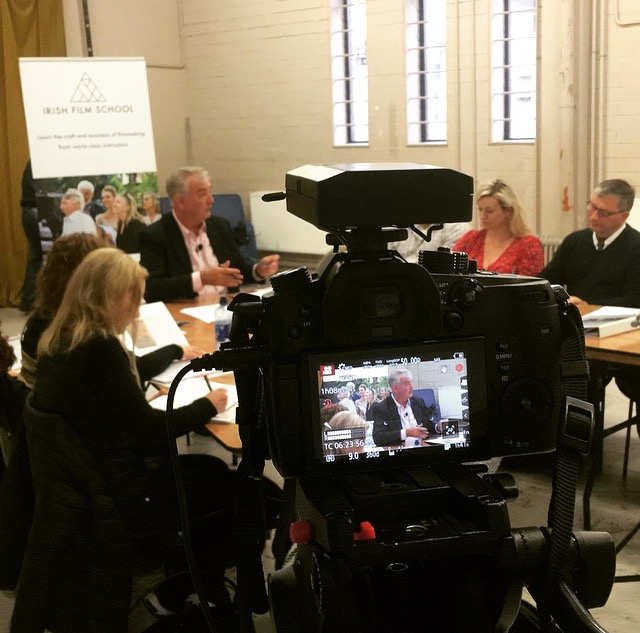 Kieran Corrigan teaching the Business of Film during the Filmmaking Course

Kieran is director of Merlin Films, a leading independent Irish film production company. Kieran has collaborated with award-winning and world-famous film directors John Boorman and Roger Corman for over 25 years.
He has produced and arranged the financing for a significant number of international motion pictures, including The General, The Tailor of Panama and Queen and Country. Most recently Kieran was Executive Producer on Supervized and We Have Always Lived in The Castle.
Ronan O'Leary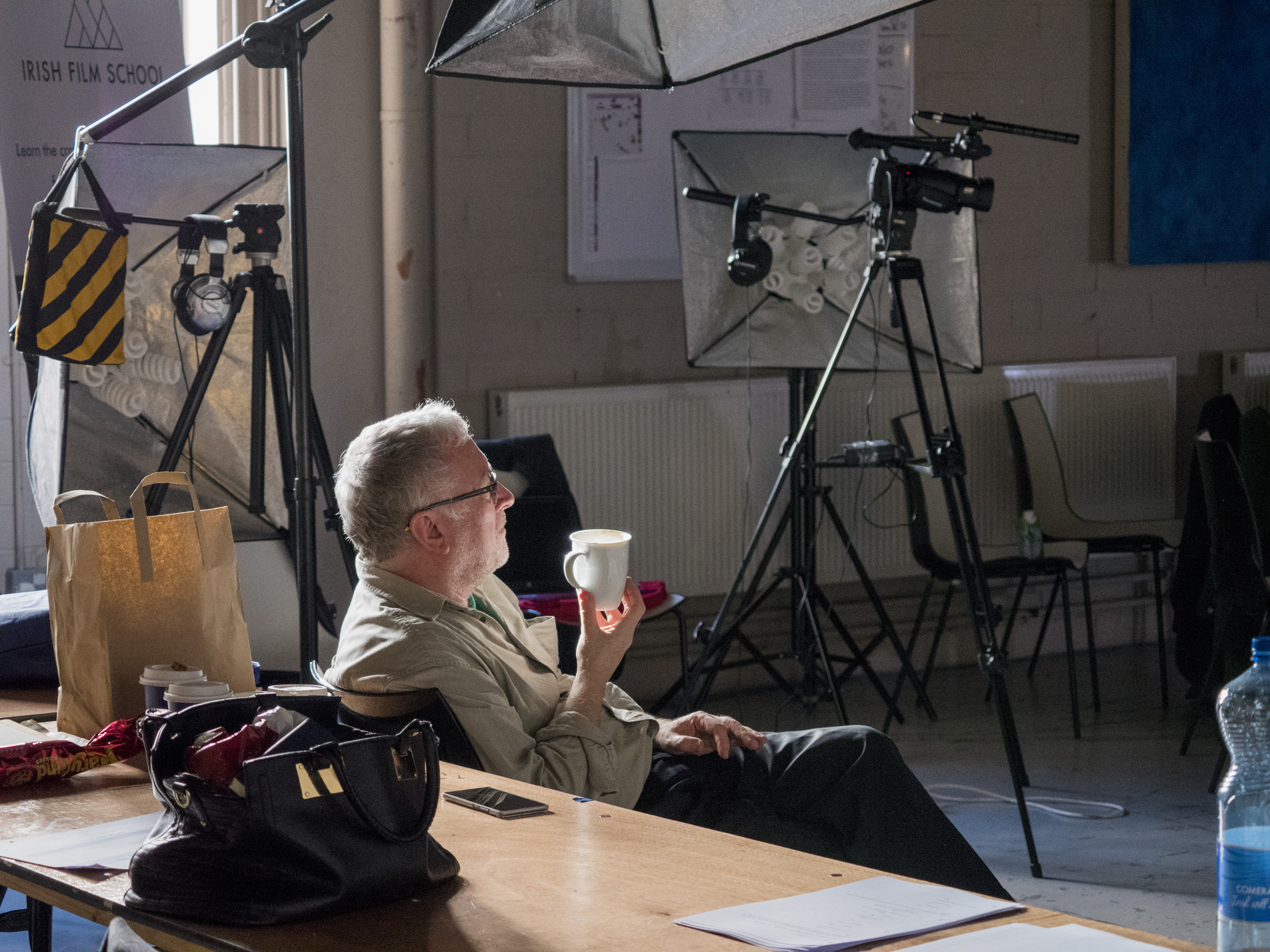 Ronan O'Leary on set during the Filmmaking Course
Ronan began his career as a producer-director for PBS in Los Angeles in 1984, making drama-documentaries on the philosophers Thoreau and Emerson, and profile-interviews with the filmmakers Oliver Stone and Sir David Puttnam.
Ronan has lectured at Britain's National Film School, the London Film School, and was the first Irish filmmaker invited to lecture at the European Film School in Berlin.  He has also served on Film Festival juries in Berlin, Cork, Bosnia and Croatia.
Ronan's credits as a second-unit director include "TARA ROAD" starring Andie McDowell, shooting in South Africa; "THE DAWNING" starring Anthony Hopkins; and "PLAYED" starring Val Kilmer and Gabriel Byrne, shot in Los Angeles and London.  He recently worked as Creative Consultant on John Boorman's new film "QUEEN & COUNTRY" and was literary editor on John Boorman's recent novel "CRIME OF PASSION". He is currently filming a feature-length documentary on the life and work of artist Pauline Bewick, featuring Graham Norton.
Michael Dryhurst
Michael is an assistant director and producer, known for Never Say Never Again (1983), Superman (1978) and Hudson Hawk (1991). He worked with John Boorman on many of his films including The Emerald Forest.
Seamus Deasy
Seamus is a well-known cinematographer who has 58 credits to his name.  He has worked with John most recently on Queen and Country (2014).
Filmmaking Course Unwrapped
Day One
The day began with an intensive study in scriptwriting.  John, supported by Ronan, shared his insights with the students into what makes the "unturndownable" script and distributed a test scene that he had written, Game Over, for review and discussion. Students were asked to share details of projects that they had worked on or scripts that they had authored and these were discussed in class. John also covered the following topics in his screen writing class:
Genres
Structure
Final Draft software
Working independently
Working with a writer
How to attract a lead actor
At the end of the day students were invited to attend a welcome dinner at Pizza Stop, Chatham Lane in Dublin city centre.
Day Two
This day focused on pre-production and storyboarding of the test scene. Students were given a template by John and Ronan and asked to produce a storyboard for Game Over and a group discussion on the scene took place. 
Feedback and guidance was given by John on the storyboards and topics such as "how to film the art of the possible" and "how limitations force you into creative solutions" were covered by John in class.
Day Three
The day began with a session of the nuts and bolts of film and TV production by line producer Michael Dryhurst.  The schedule and top sheet of the budget for Queen and Country was distributed and discussed as a case study in class and Michael covered the following topics:
Schedule
Budget
Set design
Locations
Working with AD
Working with a Production Manager
Working with a Set Designer
Number of shooting days
Number of set ups per day
Relationship with DP
Directing actors
Clips from Queen and Country and The Making of Zardoz were shown and discussed by John, Michael and the students.
Networking
After class students attended the Irish Film School Networking Event in the foyer of The Lir Academy.  Canapes and prosecco, beer, wine and soft drinks were served and guests from within the film industry were invited to mingle with the students and instructors on the night. Ideas were pitched and contact details were exchanged during our networking event.
Day Four
The day opened with an overview of sources of funding and film financing by lawyer, chartered accountant and producer Kieran Corrigan.
Drawing on his long-term collaborations with director John Boorman and the 'Pope of Pop Cinema' Roger Corman, as well as his experience of working with top talent such as Brendan Gleeson, Kim Cattrall and Pierce Brosnan, Kieran gave tips on how secure funding and how a production can succeed with complex financing structures.
After the morning coffee break John joined the class and instructed his students on the theory behind the camera, movement, lighting, set ups, framing and how to break down a scene, in preparation for the after session on camera skills.
After lunch cinematographer Seamus Deasy gave our students a hands-on demonstration of three types of camera: film and digital cameras and super 16mm cameras. Students then had the opportunity to try different filmmaking techniques and the Arri Alexa camera system under Seamus's guidance and instruction.
Day Five
On the final day ten actors from The Lir Academy were brought into the studio to demonstrate the casting process and the first pair were auditioned by John.  His students then took over and conducted the rest of the auditions. Two pairs of actors were selected during this process by majority vote and were invited to shoot the test scene, written by John, Game Over.
The test scene was then shot with John, Ronan and the assistance of a camera crew and a sound engineer.  Our students took it in turn to step in as director, under John's guidance and instruction – directing the actors and DOP as well as taking control of the sound and lighting.
After a coffee break an experienced editor was on hand to demonstrate post production techniques and the editing process.  Two versions of Game Over were cut – John's version and the student's version and both can be viewed on our YouTube channel.
The final day ended with presentation of a copy of John's "The Film Process" and certificates were formally awarded to the students by John, accompanied by a glass of fizz.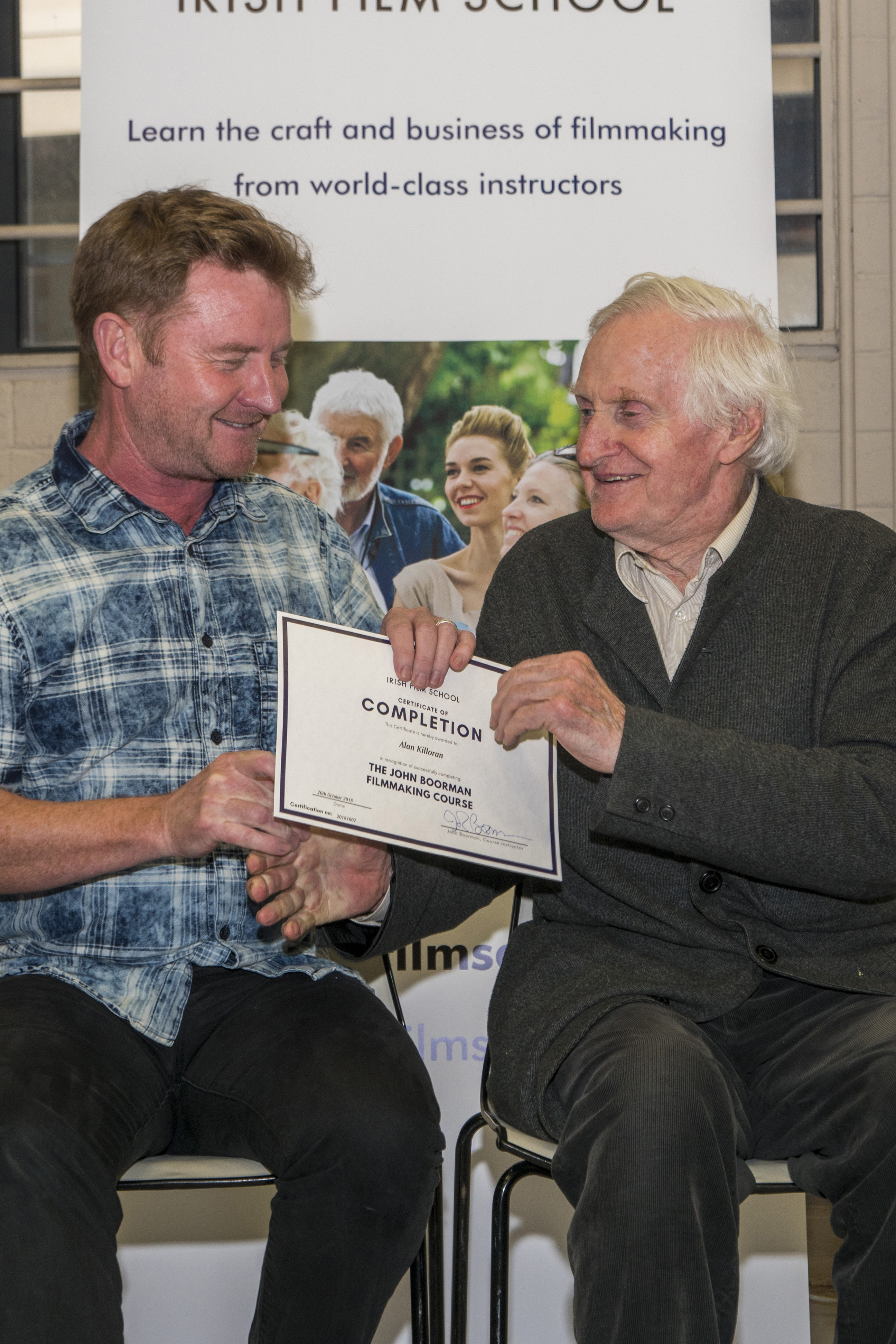 Filmmaking Student Alan Killoran receiving his certificate from John Boorman
Out of Class Networking
Our filmmaking student cohort mingled during the morning and afternoon coffee breaks in the foyer of The Lir Academy. Lunch was provided in KC Peaches nearby where an area of the restaurant was reserved for our students. Students availed of soup and sandwiches while chatting about their various projects and swapping information and tips.
Read our student testimonials to find out how they all got on.
Alumni Association
Upon completion of their course our students were invited to join our Alumni Association – an online forum where they continue to share stories and exchange information.  We post job opportunities and news and events here for our past students, along with exclusive news, events and discounts.
Book Now for 2019
Do you want to find out how to write a script that will attract a star and make it impossible for the studios to turn it down?
Do you want to discover how to present to the studio your script, your budget, your schedule and your storyboards?
Do you want to find out how to control the cast crew and make the endless decisions that will be required of you as a director?
Book now and learn the answers to the above from masters of their craft. Enrolments are now being accepted for John's Filmmaking courses, to be held in Dublin and London in 2019.
Places are limited to a maximum of 12 students per course and so to reserve your space please book here today!