I wake up every morning at 4.15am, have a small breakfast and am in the pool by 5.15am unless I go surfing instead.  I'm in the office by 6.30am - 6.45am at the very latest.  I don't have a set time to turn my phone on, because it never gets turned off.  I have two adult children and the reason my phone is always on is mostly them. However, on average it goes off with calls, texts, alerts and emails about 500 times a day and so it's difficult to keep up!

I live in South Pasadena, California, but I was born and grew up in West Hollywood.  My parents are from Co. Cork, Ireland.  I've been working at Amazon for seven years and my favourite part of the job is being a part of building the company, both domestically and internationally.  I travel a little bit now but I used to travel more.  We are building teams in various countries which what I mostly travel for now.  I love India and visiting India, but my least favourite part of my job is definitely flying over there in coach.

Working at Amazon
I started my career on Wall Street, then came to Amazon wanting to be their outside production company when they were starting to build the TV and Film studio.  I had started up and built two small companies myself, but after several discussions I ended up selling them and joining Amazon full time.  Typical tasks in an Amazon workday for me are a lot of meetings and making decisions so people can do their work in overseeing our projects.  People frequently ask me for a 'stand-out' moment of my time at Amazon but I don't really have just one – so much has happened in a short period of time.  It's been a very fun ride, because everything is possible here.

Education
I got my degree from California State University Los Angeles, and I now teach a course there: 'The Business of New Media and the Future of Television'.  I love teaching and giving insight to young people about what the industry is and what type of jobs are available. I'm very excited about the course I'm running for the Irish Film School in Dublin in June, 'The Future of TV and Cross-Platform Production'.  The part of that I think is going to be the most interesting is the parts about pre-production because everyone thinks shooting a project is the most exciting thing – I disagree.  My 'top tip' for young filmmakers about getting work in the industry is make as many contacts as possible.  And, don't be a pain in the ass.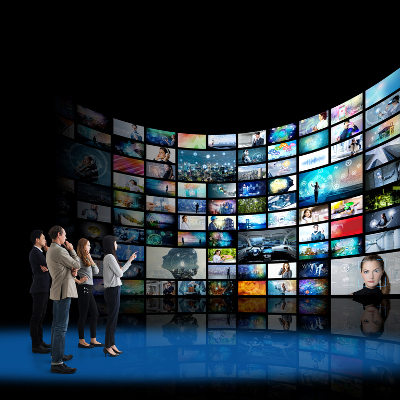 Time to Unwind
I finish work on a typical day between 6pm and 8pm depending if I have dinner or drinks to go to. I try not to work late evenings. I get a lot done early in the morning before most people get to work. I take holidays twice a year for a week each time and my favourite holiday destination is San Diego, for the beaches. To 'unwind', I surf, bike, woodwork and also collect coins – I'm a complete nerd. If I had an extra hour in the day I would use it to spend time with friends and loved ones.
Enrolling Now
The course will be held in Studio 2 at Bow Street Academy, Smithfield, Dublin 7 on Thursday and Friday June 6th and 7th 2019.
To enrol for 'The Future of TV and and Cross Platform Production' with John Lynch please do so through our website, or contact us:
T: +353(0)1 676 6588
T: +44 (0)208 0681706
E: This email address is being protected from spambots. You need JavaScript enabled to view it.